Photographs by Ian Harper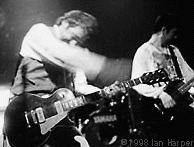 Enjoy. These images may be downloaded for personal use only. If you use an image for your non-commercial website, you must include a photo credit and a link back here.
Special thanks to Pam Nashel and Nigel Reavill, and to the Buzzcocks for still being so good!
INDEX:
SAN FRANCISCO, CA 1999
November 18th at the Fillmore

SANTA CRUZ, CA 1999
November 17th at Palookaville

PALO ALTO, CA 1993
December 1st at the Edge

SANTA CRUZ, CA 1991
December 4th at the Catalyst

SAN FRANCISCO, CA 1989
November 27th at the I-Beam

SEARCH EBAY FOR BUZZCOCKS STUFF